Some people will tell you that it's books, not dogs or diamonds, that are a man/woman's best friend. And who doesn't want to spend some time with their best friend or around them? Here are places in India you will mark as a safe haven on your list if you are a true book-lover :
1. Cambridge Book Shop, Mussoorie
Ruskin Bond is an author most of us grow up reading. The jolly author entertains fans and readers at this book shop in Mussoorie every Saturday at 4 p.m. Love him? Go see him! Don't? Well, he can forge any author's autograph. So if you want a signed copy of 'Charlie and the Chocolate Factory'like I did, he's the man! (Take some chocolates for him, he LOVES it!)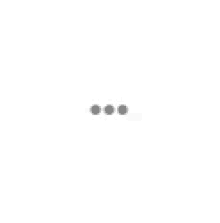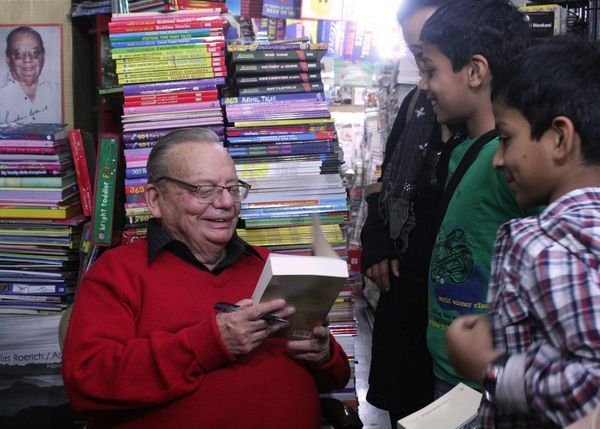 2. Sunday Kitab Bazaar at Daryagunj, Delhi
Daryagunj is home to several publishing houses in India ranging from Oxford University press to S. Chand Co. Every Sunday is like a Black Friday as books are sold by the kilo. If you have a keen eye, you can get quite a steal.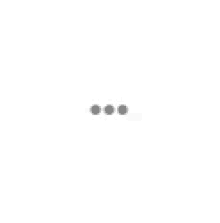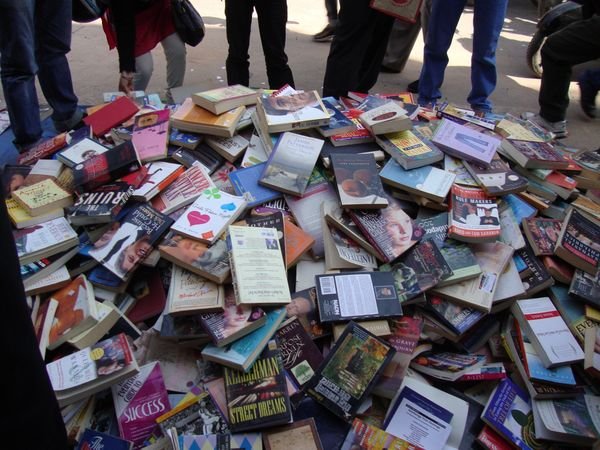 3. Jaipur Literature Festival
Five days of lectures, heated debates and discussions centred around literature. If this is not a book lover's dream, what is! Touted as Asia's biggest literary festival, notable authors are in attendance. The fest gives the readers and fans an opportunity to share their love and feedback with authors. The book stalls offer more than one could want.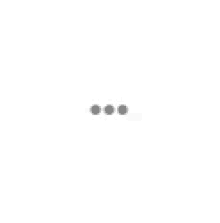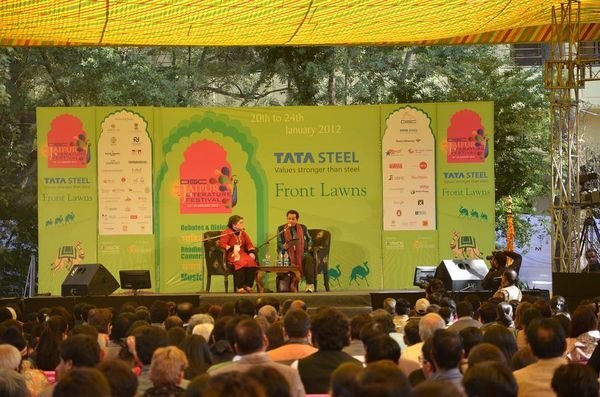 4. College Street, Kolkata
The Boi para or the Colony of Books has been the place for the litterati of the city to hang out at. It is the world's largest second-hand book market and there is no telling what treasures you could find here. Apart from that, there is a good chance of getting engaged in an engrossing debate between fellow book lovers and authors you love at the Coffee House.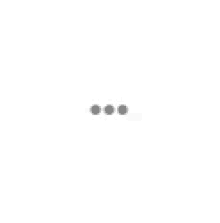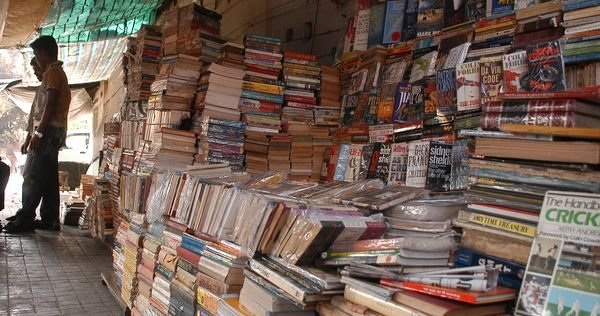 5. Yodakin, Delhi
A place which is contributing towards the expansion of the reader's horizons in Delhi. The book shop stocks esoteric (if I may call it so ) literature produced by small publications and students can read for free! Frequent discussions and debates are also organised. In the words of the founder, Arpita Das, it is a haven for literature enthusiasts to discuss what is not welcome in the world outside.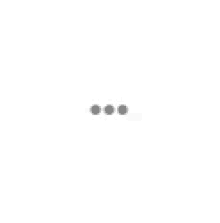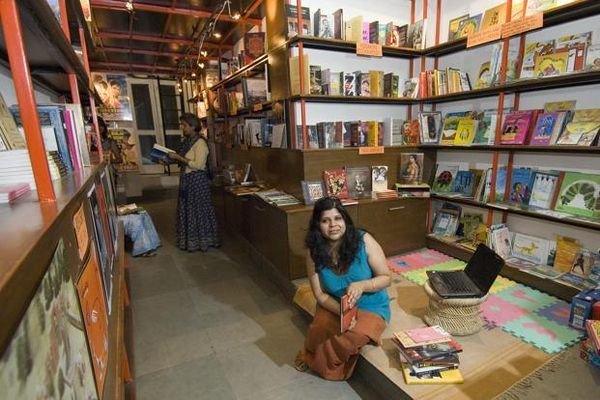 6. A lonely cliff
More than one book-lover will agree that a book is all they really need. And what better place to unwind with your best friend than a lonely cliff. Surrounded by rocky mountains, with nothing but the book for your company is as good as it gets.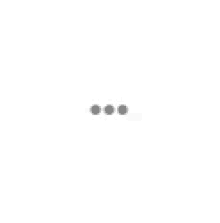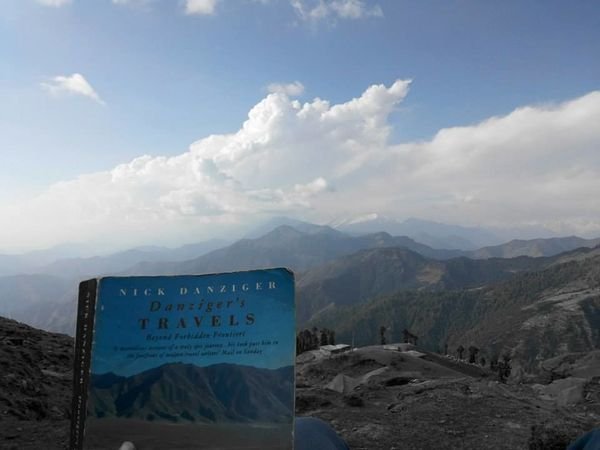 7. Sunderbai Hall Book Sales, Mumbai
The books by weight sale at the Sunderbai Hall is something all book lovers look forward to. It is possible to get Hardback fiction novels for as little as ₹50 a kilo. All you need is a keen eye and the eye to find gems.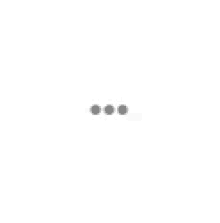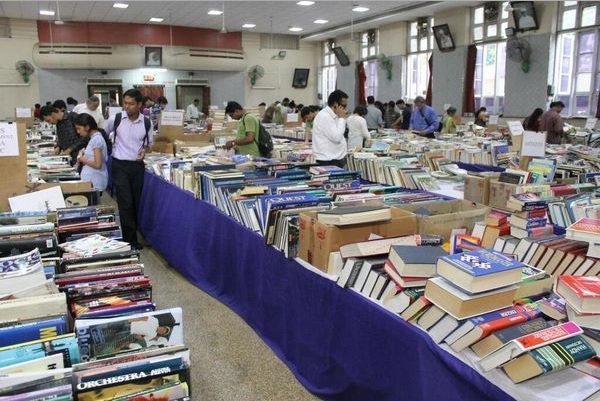 8. A quiet beach
The sounds of the waves crashing between the rustle of the trees. Cool breeze, brigght sunshine which is not too bright and an amazing book for company. What more can one want! (I know, life is better if there is also some good food around, sigh!)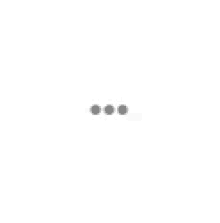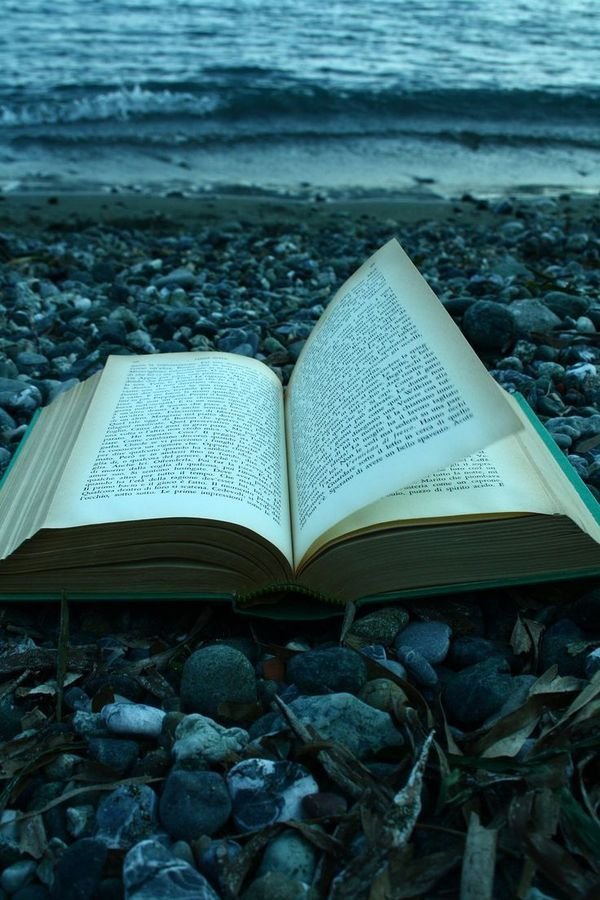 9. Kolkata Book Fair
The world's largest non-trade book fair and the third largest conglomeration of books in the world, this fair is a treat for all book-lovers! In fact, if you are not a book lover you could easily become one by attending the 12-day festival. I'm not exaggerating!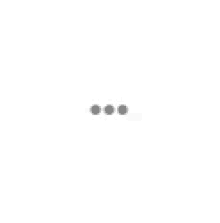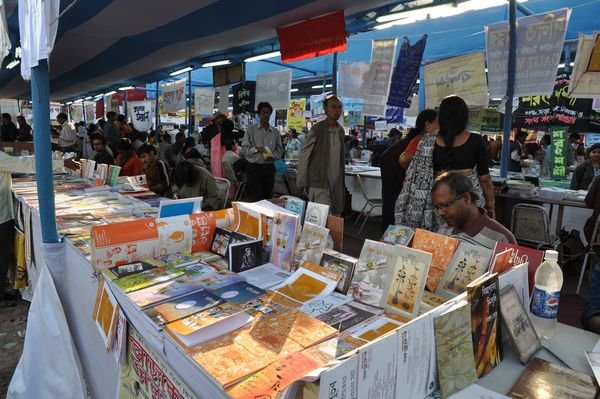 10. Fort Area, Mumbai
Kitabkhana, Strand Bookstall and several other amazing bookshops are located in this area. Apart from these book shops, several hawkers set up shops selling old books for prices as low as 10-20₹. If you are lucky and have an eye for books, you could find beautiful hardcovers for next to nothing.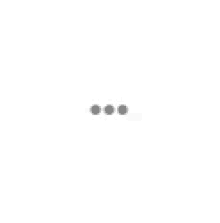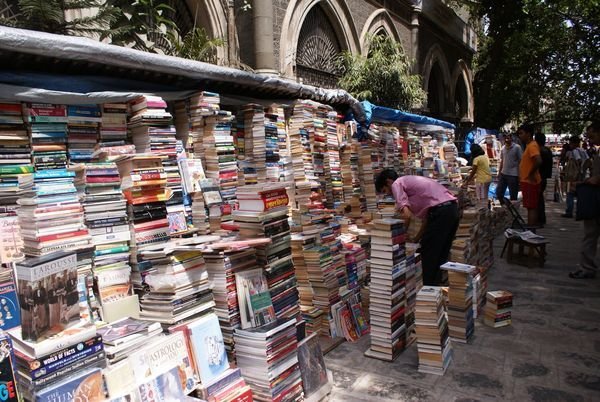 11. A hammock in a green garden
A comfortable hammock, shaded by trees, on which you can lie down and enjoy a book while the wind sways you gently. Mosquitoes can be the only trouble in this idyllic state. But yes, every reader's paradise.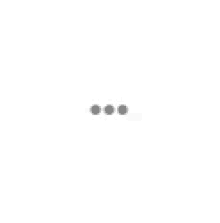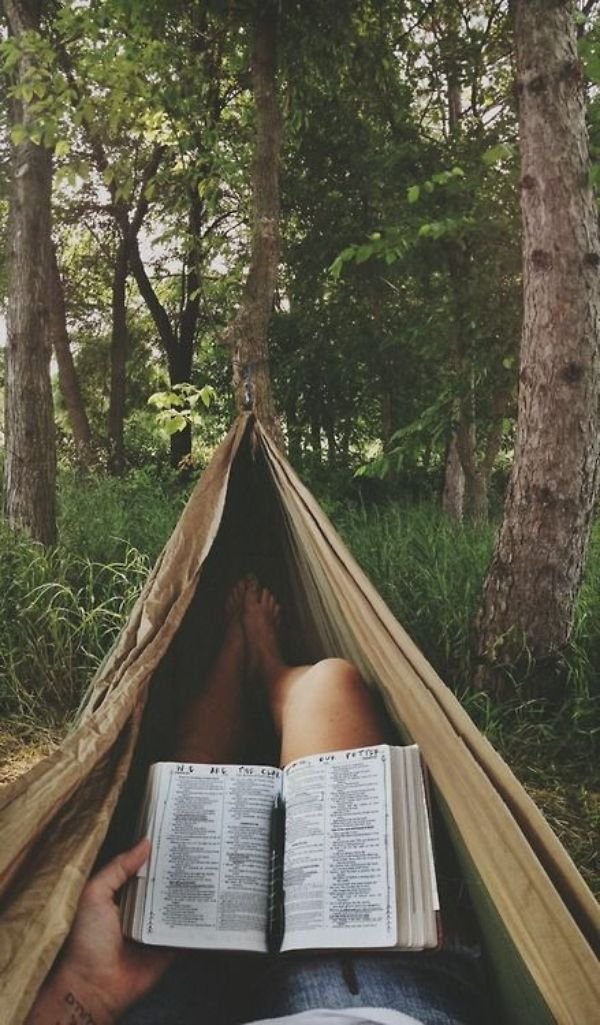 12. Cha Bar
Browsing through book after book while sipping cups after cups of tea is every book lover's fantasy. Don't let them tell you otherwise! (Well, maybe if they like coffee more) The Cha Bar in the Oxford Bookstores make this dream a reality. One can just keep reading and sipping.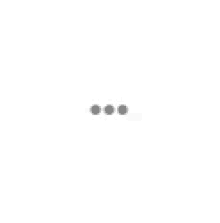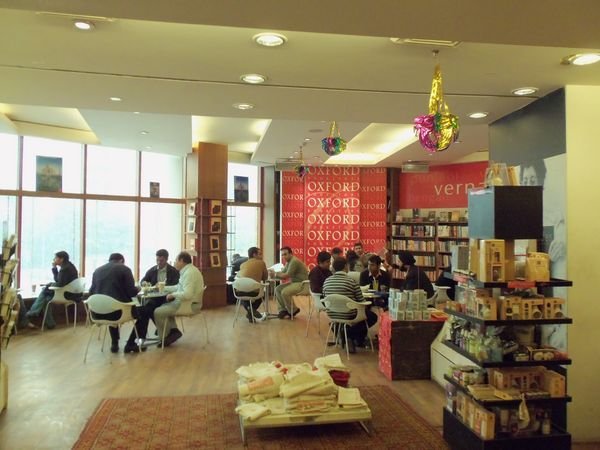 An online store where you can find used books at dirt cheap prices? Yes, please!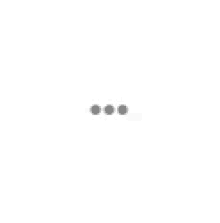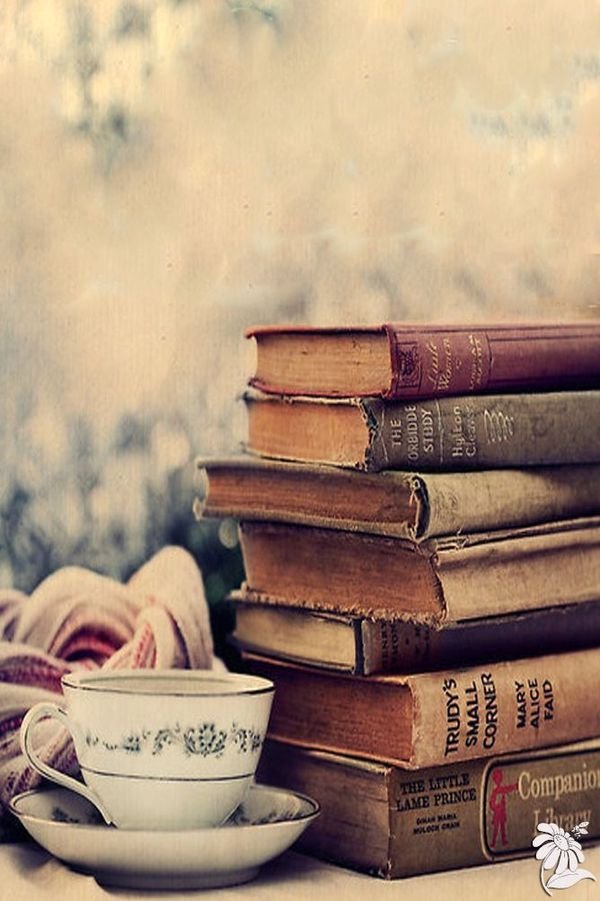 14. The terrace/the balcony/the bed overlooking a window
Any place actually. As long as a book lover has a book, he/she is in a haven.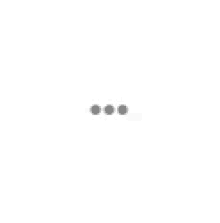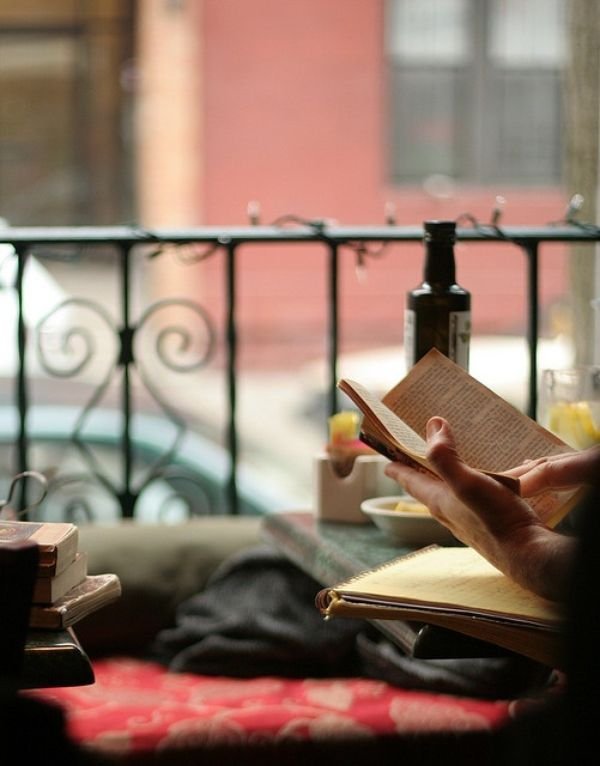 Go find your own haven. Always keep a book handy!